A hormone therapy treats prostate cancer advanced but she's part of treatment strategy, both in prostate cancer unfavorable intermediate risk as high risk. It extends that it can cause cell apoptosis or programmed cell death when associated with radiotherapy. In the early phase of treatment the positive effect can be seen in more than 90% of cases. The best way to evaluate the answer is why PSA. Unfortunately, however, neoplasia cells become resistant over time.
Thus, these cancer cells adapt to live in a very low testosterone environment and grow back. However, today new drugs may still act when introduced in these patients. Practically the organism is without the production of Testosterone and once again causing programmed cell death.
This article was translated from National Cancer Institute, USA, with minor modifications for better understanding of lay research on cancer diseases. The basis of what is written is endorsed by the Brazilian, American and European societies of urology, as well as the American society of oncology.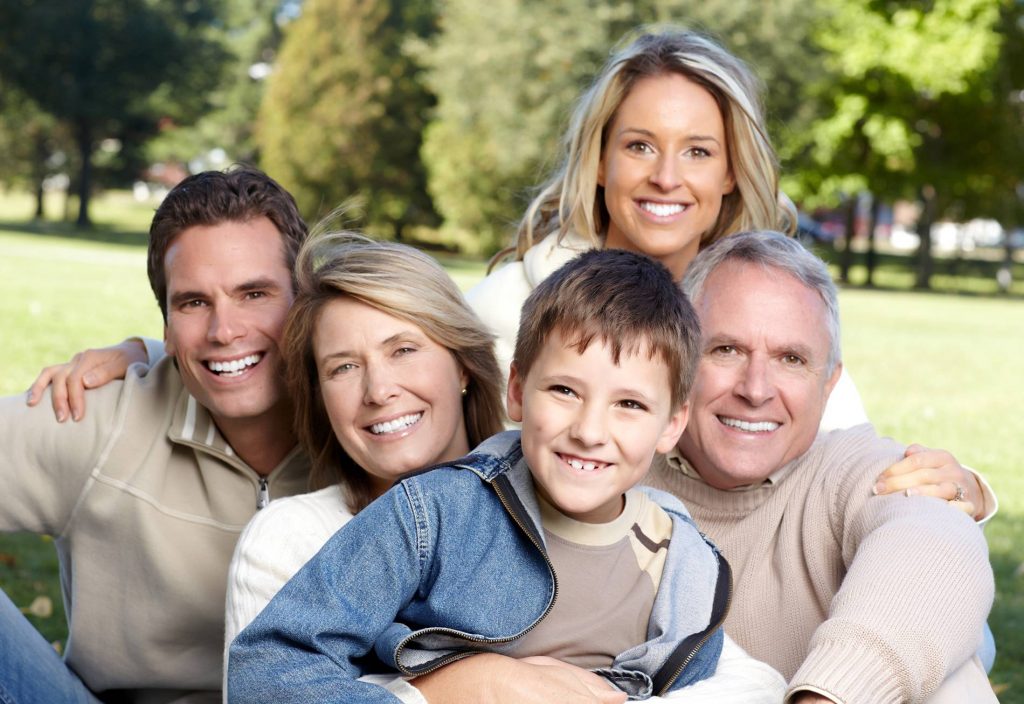 Does hormone therapy treat early stage prostate cancer at intermediate or high risk of recurrence?
These patients may receive hormone therapy before, during and / or after radiotherapy. In addition, operated cases may receive hormone therapy after radical prostatectomy, is adjuvant treatment. Factors that are used to determine the risk of prostate cancer recurrence include the Gleason score, the extent to which the tumor has spread to surrounding prostate tissue and whether tumor cells are found in the regional lymph nodes. Therefore, ultimately according to disease staging.
The duration of hormone therapy treatment in the prostate cancer at an early stage depends on the risk for its recurrence. In man with intermediate risk prostate cancerHormone therapy is usually given for 6 months. However, for men with high risk disease is administered by 18 at 24 months.
Hormone therapy after prostatectomy decreases relapses more than men who have only prostatectomy. However, it does not prolong patient survival. Hormone therapy after radiotherapy in the intermediate or high risk prostate cancer increases lifetime without recurrence longer than those treated with radiotherapy alone. However, the ideal time and duration of hormone therapy, before and after radiotherapy have not yet been established.
The use of hormone therapy alone or in combination with chemotherapy prior to prostatectomy did not prolong survival. Therefore, it is not a standard treatment. Currently, the most intensive androgen blockade before radic prostatectomyl is being studied in clinical trials.
Does hormone therapy treat relapsed prostate cancer?
Hormone therapy alone is the standard treatment for recurrence of prostate cancer. Recurrence of the disease is diagnosed by computed tomography, magnetic resonance imaging or bone scintigraphy after radiotherapy or prostatectomy. Sometimes therapy is recommended for men who have biochemical recurrence, that is, without finding somewhere with the disease in the body. It is therefore only a relapse detected by the PSA.
Biochemical relapse occurs when PSA increases after primary local treatment with surgery or radiation. However, it is the foreshadowing that it will happen somewhere in the body. It is even more indicated if the PSA level doubles in less than 3 months at follow-up and if the cancer has not spread, ie, distant metastasis has been detected.
In a randomized clinical trial among men with biochemical recurrence after prostatectomy it was found that men who received antiandrogen therapy and radiotherapy were less likely to develop metastases or die of prostate cancer than those treated with radiation alone. However, patients with lower PSA values ​​do not appear to benefit from the addition of hormone therapy to radiation.
Another recent clinical trial showed that for men with increasing PSA levels after primary local therapy who were at high risk of metastasis but without it, the addition of docetaxel chemotherapy to antiandrogen therapy did not improve survival compared to this therapy alone. .
Advanced or metastatic prostate cancer
Hormone therapy alone is the standard treatment for men who have metastatic disease. That is, the disease has spread to other parts of the body when prostate cancer is diagnosed. Clinical trials have shown that these men survive longer when treated with abiraterone and prednisone, enzalutamide or apalutamide antirrogenic therapy than when treated with hormone therapy alone. However, as hormone therapy can have side effects, some men prefer not to do so until symptoms develop.
Results of the study conducted by two cooperative groups, the Eastern Cooperative Oncology Group (ECOG) and the American College of Radiology (ACRIN) were announced. The study suggests that men with metastatic prostate cancer hormone-sensitive patients receiving docetaxel chemotherapy at the beginning of hormone therapy lived longer than men receiving hormone therapy alone. Men with more advanced metastatic disease appear to benefit most from the early addition of docetaxel. These findings were recently confirmed by a study with longer follow-up.
Hormone therapy treats prostate cancer in palliation or symptom improvement
Hormone therapy is sometimes used alone to palliate or prevent local symptoms in localized prostate cancer that are not candidates for surgery or radiotherapy. These men include are those with a limited life expectancy. However, it may be in locally advanced tumors and / or other serious health problems. Improvement is seen in voiding symptoms by clearing the urinary tract, improving pain and general medical status, from lack of appetite to weight gain and mobility. Sometimes its benefits are unbelievable.
How to know if hormone therapy is working?
Doctors cannot predict how long hormone therapy will be effective in suppressing growth of the prostate cancer of any individual. Therefore, men who take hormone therapy are accompanied by their blood PSA level. An increase in PSA may indicate that the cancer has begun to grow again. Increased PSA while hormone therapy keeps androgen levels extremely low is an indicator that prostate cancer became tough.
What is castration resistant prostate cancer?
Many prostate cancers that initially respond to hormone therapy with LHRH agonists, LHRH antagonists or orchiectomy. However, they eventually stop responding to this treatment. Such tumors are referred to as castration resistant prostate cancer ou castration resistant. They are able to grow in the presence of much lower levels of androgens.
Several mechanisms allow cells of the prostate cancer grow up, even when androgen levels are very low. These include:
There is increased production of androgen receptor molecules within the tumor cells. This is due to increased expression of the androgen receptor gene or increased copy number of androgen receptor gene per cell,
a change in the androgen receptor gene such that it produces a more active protein,
changes in protein activities that help control androgen receptor function and
cancer growth through mechanisms that do not involve the androgen receptor
What are the treatment options for castration resistant prostate cancer?
Treatments for castration resistant prostate cancer include:
Complete androgen blockade, ie, androgen receptor blockers (flutamide, bicalutamide, nilutamide, apalutamide or enzalutamide) plus anti-androgen therapy
Inhibition of Androgen Synthesis with abiraterone plus anti-androgen therapy
Immunotherapy using a cell-based vaccine called sipuleucel-T. This vaccine uses immune cells to fight the Metastatic prostate cancer. It is usually indicated for patients with few or no symptoms who have become resistant to hormone therapy.
Chemotherapy, most commonly with the drug docetaxel. Cabazitaxel is approved to treat castration-resistant metastatic prostate cancer that has been previously treated with docetaxel.
223 Radio, a radiopharmaceutical approved to treat men with castration resistant prostate cancer. It acts on bone metastasis that is causing painful symptoms. This drug accumulates in bone areas that are undergoing bone remodeling. In this situation, it releases radiation that kills cancer cells within bone metastases.
Men with castration resistant prostate cancer who receive these treatments continue anti-androgen therapy as an LHRH agonist. Thus, an increase in testosterone level is avoided, which may lead to tumor progression.
Clinical Trials That Hormone Therapy Treats Castration-resistant Hormone Prostate Cancer
Randomized controlled trials have shown that treatment with abiraterone ou enzalutamide prolongs survival among men with castration-resistant metastatic prostate cancer. These patients may or may not have previously received chemotherapy. The SPARTAN study showed that the apalutamide improves metastasis-free survival. That is, the length of time during and after treatment in which a patient lives without cancer spreads or causes death by castration-resistant non-metastatic prostate cancer. Similarly, the PROSPER study showed that enzalutamide improves metastasis-free survival in this population.
The ARAMIS study suggested that anti-androgen therapy plus darolutamide, an investigating androgen receptor blocker, prolongs metastasis-free survival in men with castration resistant non-metastatic prostate cancer compared to anti-androgen therapy plus placebo. Unlike apalutamide and enzalutamide, darolutamide does not penetrate the blood-brain barrier. This is a clinical advantage as there are fewer side effects related to the central nervous system.
However, if you would like to know more about this and other diseases of the genitourinary tract, access our content area for patients to understand and gain knowledge. Are more than 125 articles on various urological subjects available for your reading. Culture always makes a difference. You will be surprised!
Reference
https://www.cancer.gov/types/prostate/prostate-hormone-therapy-fact-sheet
https://www.nccn.org/patients/guidelines/prostate/2/index.html